Needlestick injuries and sharps injuries are prevalent in the healthcare industry and certain public sector roles; though it's not always obvious what you should do if you've been pricked by a used needle.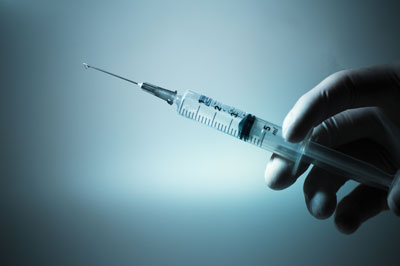 We support employees and patients that have been injured by hypodermic syringes or other needle equipment. These injuries tend to occur when needles are not disposed of properly, though there are also occasions when people are accidentally injured in other circumstances such as receiving medical treatment.
The risk of exposure to infectious diseases and hazardous fluids is a serious concern for those who have been pricked by a needle. If you can prove that your injury was sustained as a result of negligence then you could be due to receive substantial compensation. Get in touch with Injury Lawyers 4 U today to discuss your situation with an injury claims expert and find out whether you have a valid case.
When can I make a needlestick injury claim against my employer?
Needlestick injuries often occur in the workplace and employers have a duty of care to protect their staff against this specific risk to health and safety.
Medical staff, cleaners, police officers and prison workers are all professions at high risk, and the majority of needlestick claims we deal with come from employees that have been injured at work through no fault of their own. You may be able to make a claim for negligence if you can prove your employer has:
Not followed health and safety policy
Not provided sufficient training for staff
Not provided sharps containers for safe disposal
Not provided protective equipment or correct clothing
Asked you to conduct work that is outside of your job role
Next steps
If you have suffered a needlestick or sharps injury then you must get your injury assessed as soon as possible to determine whether or not you've been exposed to contamination. Whether the injury has minor or major consequences you may still be able to submit a claim for compensation.
At InjuryLawyers4U, we operate a no win, no fee policy, so you don't have to worry about any upfront costs. That also means that we only move forward with claims that we believe have a high chance of success. You can reach us directly on 0800 221 8888 or, if you'd prefer, please feel free to fill in the contact form to arrange a call back at a time that suits you.