Gym memberships are more popular than ever before, with around 10 million Brits signed up and regularly attending sessions and classes to maintain a healthy lifestyle and look after their fitness. While the positives of joining a gym far outweigh the downsides, there are potential risks.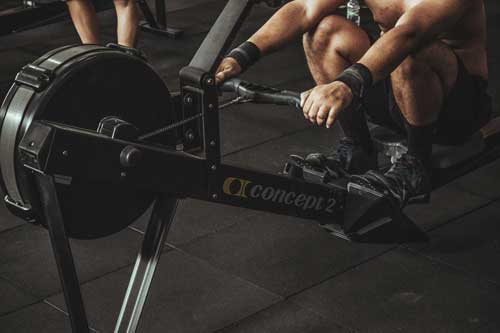 As a place known for containing specialist equipment, heavy exercise machinery and visited by hundreds, if not thousands each day, it's vital that these risks are minimized as much as possible. Gym operators have a duty of care to their customers, which means knowledgeable instructors and staff, clean and fully functional equipment, and an aim to keep the gym as safe as possible.
When gym operators don't fulfill their duty, accidents are far more likely to happen. This could be poorly maintained or faulty equipment, equipment like free weights obstructing walkways, wet floors that don't have warning signs, or even poor advice from a personal trainer that leads to injury. If you've suffered an injury at the gym due to any of these issues, and you believe the gym is at fault, you could be entitled to compensation. Contact InjuryLawyers4U and we will let you know if you have a case against your gym.
Types of gym injury
There are many different types of injury that commonly occur in gyms, and if they're the result of an accident caused by the negligence or lack of care from the operator of your gym, you could be entitled to claim compensation. These injuries include:
If you make a successful claim for compensation, the amount you receive will depend on the scale of your injury, the time it will take (or has taken) to improve or recover with treatment, and the impact on your work and daily life. Get in touch with our expert solicitors and if we think you have a strong case, we'll do everything we can to try and secure you the maximum amount of compensation.
Can you claim for an injury at a gym?
Yes, you can claim compensation for an injury sustained at the gym. Whether your injury was caused by malfunctioning equipment, a wet changing room floor that wasn't properly signposted, or bad advice on technique from an instructor or personal trainer, you may have a case.If the gym operator or owner's negligence can be deemed to have caused your accident and there is evidence to support this, it is worth proceeding with a personal injury claim. Get in touch with InjuryLawyers4U and our expert solicitors will assist you in proving your gym's culpability and securing the compensation you deserve.
How common are gym injuries?
Injuries in the gym are more common than you may think. A recent study found that 41% of participants had suffered an injury at the gym in pursuit of a healthy lifestyle. Weights and treadmills account for over 50% of all gym injuries. However, while the most common type of injury is sprains to ankles, wrists, elbows and knees, serious injuries do happen.
In fact, a significant number of participants claimed that they were never offered an induction when visiting their gym for the first time, nor shown how to use equipment properly. This scenario presents heightened risk of injury and the gym would be responsible. Ultimately, however common or uncommon gym injuries may be, if you suffer an accident because of the gym operator's negligence and are injured as a direct result, you can claim for compensation.
Can broken gym equipment cause injury?
Broken, faulty, and malfunctioning gym equipment is notorious for causing injuries and it is the duty of the gym operator that any apparatus is properly installed and maintained. The most common piece of gym equipment that causes injury is the treadmill, and in the past 20 years several of the biggest fitness equipment manufacturers have recalled a number of their treadmills due to product defects.
However, it's not just treadmills that commonly cause injuries in the gym. Gym injuries are also caused by weight machines and free-weights, stationary bikes, stair climbers, medicine balls and machines that use a pulley system. That's why it's vital that every apparatus is professionally maintained, and if not, it's worth pursuing a claim not just for compensation, but to ensure the gym is made safe for the future.
Should I go to a GP for a gym injury?
Yes, whether you visit your GP or receive treatment from a first aider, it is important to seek help from a qualified medical professional. Not only will this prevent any gym injury from intensifying but will also help with the credibility of your personal injury claim.
At InjuryLawyers4U, we treat the opinions and recommendations of healthcare providers with the utmost seriousness and may use these for reference in your case. It's essential that you keep all your medical records to help strengthen your claim.
How to pursue a gym injury claim
There are a few steps to pursuing a gym injury claim that'll bolster your case and help your solicitor fight to ensure you receive maximum compensation for your injury:
Report the accident to the gym
If you suffer an injury, report it to your trainer or to the gym owner as soon as possible. If the gym records this incident, ask for a copy for proof.
Evidence such as photographs of the location of the accident and the injury itself will make your case stronger. If your injury was caused by faulty gym equipment, try to photograph the piece of equipment as soon as possible as this will provide key evidence.
Seeing your GP or medical professional will not only help alleviate the symptoms caused by the accident but will also highlight its severity. You may well be referred for further treatment depending on the scale of the injury.
If there were other gym-goers or staff that were there to witness your accident, their testimonies could prove extremely pivotal in the success of your injury claim. Make sure to collect their personal details and record their statements on the accident.
Keep a record of your injury
In more serious cases, recovering from a gym injury can take months or even years, causing a big impact on daily life. Your recovery period and the ongoing impact of the accident can affect your claim and the amount of compensation you receive. Keeping a record on the progress or deterioration of your injury will be extremely beneficial for your case.
Our expert solicitors are experienced in handling many types of personal injury claim, including those that occur in the gym. Get in touch with us and we'll offer you free, no-obligation advice on the strength of your claim. We'll let you know if your personal injury claim is likely to be successful and you can decide whether to take it further.
Why InjuryLawyers4U?
Whether you suffer an injury from an accident in the gym or anywhere else, nobody deserves to have their life turned upside down by another person or organisation's negligence or dereliction of duty. Accidents can result in time off work for treatment and recovery, loss of earnings, and in the worst cases can be life-changing. Our commitment is to help you win the compensation you deserve to the best of our ability.
If you or somebody you know has suffered an injury in the gym that you believe is due to the negligence of the gym operator or owner, get in touch with our injury claim experts and we will help. We operate a no win no fee policy, which means you won't have to pay any upfront costs, and we'll let you know right away if we think you have a case that's likely to be successful.
Contact us by phone on 0800 221 8888, or if you'd prefer, fill in the contact form and our expert solicitors will arrange a call at a time that suits you.