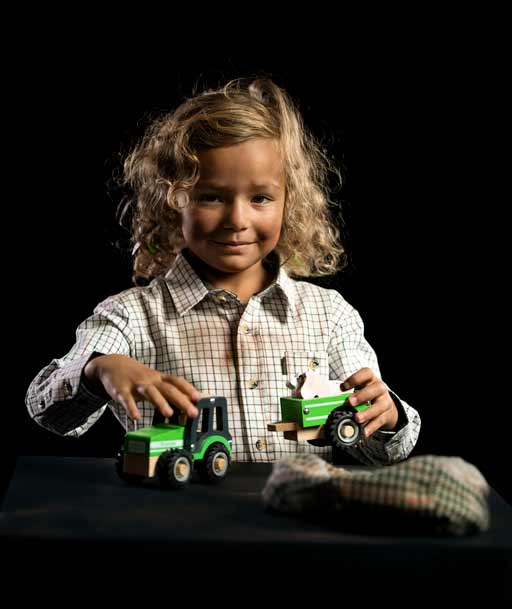 The nature of agricultural work means that accidents can happen at any time and in a wide range of scenarios. Farm injury claims are relatively common in the industry and those involved often receive compensation to assist their recovery.
Here at InjuryLawyers4U, we support farm workers and visitors that have been involved in an accident to ensure they get the right level of financial aid and access to medical care. There are many instances whereby people have been exposed to avoidable dangers and suffered injuries as a result of negligence.
Farm owners have a responsibility to protect every person on their premises and must take precautions to ensure health and safety at all times. If you believe this duty of care has not been fulfilled and resulted in an injury then it's worth getting in touch with one of our injury claims experts to discuss your situation and assess your chances of success.
What are the common types of farm accident claims?
Between the vehicles, machinery and animals found on many farms, there are plenty of risk factors that can lead to a serious accident, particularly for employees. This includes but is not limited to:
Injuries from handling a machine or vehicle
Injuries from a fall, trip or slip on wet surface
Injuries from falling objects
Accidents involving loose or dangerous animals
Exposure to dangerous chemicals or gases
Should I file an injury claim against my employer?
We understand that making a claim against the business you work for can be a difficult decision to make. Even so, there's no need to feel reluctant if you have genuinely suffered an injury as a result of your employer's negligence.
Our team can manage the entire claim process for you and ensure you receive the compensation you deserve to support your recovery. Naturally, the majority of our clients in this situation want us to handle ongoing communications with their employer which is something we are more than prepared to do.
If you're looking for more information on employer duty of care, visit our Accidents at Work Claims page.
What should I do if I've been injured when visiting a farm?
As with their employees, farm owners have a responsibility to protect the health and safety of members of the public when visiting their farm. It's also common for people to suffer injuries when walking through a public right of way that's nearby a farm, often as a result of being charged by an animal or stumbling across farm equipment that has not been properly stored.
If you've been injured in a similar situation when visiting a farm then you may be able to claim compensation if you are able to prove the proper precautions haven't been taken.
Next steps
Get in touch below to arrange a free consultation and discuss your situation with one of our injury claim advisors. We operate a no win, no fee policy, which means you have nothing to lose by reaching out to get an expert opinion on your claim.
You can reach us directly on 0800 221 8888 or, if you'd prefer, please feel free to fill in the contact form to arrange a call back at a time that suits you.