If you've been involved with an accident that has left you with injuries to your ankle or knee, you may be able to pursue a successful claim for compensation from those responsible.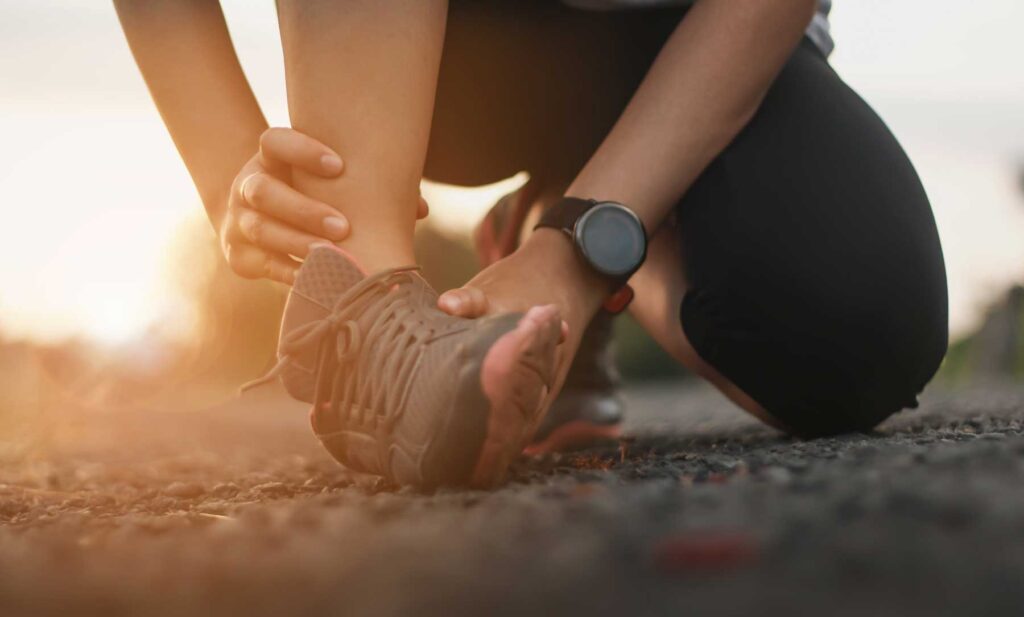 Injuries to your ankle or knee are more than just a nuisance and can seriously impede your quality of life and ability to work. Whether it's a sprain, fracture, dislocation or another type of injury, even seemingly innocuous slips or falls can lead to serious pain, limited mobility and costly medical bills.
These injuries can often happen as a result of negligence in the workplace or in a public setting. Owners of businesses, shops, restaurants and other public buildings have a legal duty of care to keep you safe whilst on their premises. If you are involved in an accident because health and safety regulations haven't been followed then you may be entitled to knee injury compensation or ankle injury compensation.
Ankle injuries – What is the average payout for a broken ankle or sprained ankle in the UK?
The amount of compensation you may receive for an ankle injury claim depends on multiple factors, including how the injury was sustained, the severity of the injury and the wider impact it has on your work and home life.
On average, people may receive anywhere between £5,000 – £50,000 for an ankle injury claim depending on the exact circumstances, though you will be able to get a more accurate estimate following a consultation with an injury claims expert.
Knee injuries – What is the average compensation for a broken knee or sprained knee in the UK?
As with ankle injuries, the level of knee injury compensation you could be entitled to following an accident will depend on the specifics of the incident and the subsequent health implications. On average, people may receive anywhere between £5,000 – £50,000 following a successful knee injury claim.
You may also be able to claim compensation to account for lasting injuries that stem from strenuous professions and work activities, such as 'miner's knee' or other types of arthritis.
Next steps
Talking through your situation with an experienced injury claims solicitor is the best way to validate whether you have a claim and decide on the right course of action. Get in touch with our team below to arrange a free consultation in which we can give you a clear idea of the options available to you.
You can reach us directly on 0800 221 8888 or, if you'd prefer, please feel free to fill in the contact form to arrange a call back at a time that suits you.